Don't Qualify or Visa Rejection? Contact us. We can help.
Why Work with Our Immigration Agency?
Free initial case assessment

Regulated Canadian Immigration Consultant + Commissionaire Of Oath

Our consultants are Canadian citizens and are update to date with the new information.

Immigration is a matter of life, future, career & experience – we are damn serious about it!

Our communication with our clients is simple, clear & straightforward – from beginning to end.

We have multi-lingual consultants experienced in all the areas of Canadian immigration Law.

Top Rated & Happy Client Reviews

We provide personalized services, an immigration firm with human touch – we know immigration matters!
Don't be a victim of a disappearing act:
Choose your immigration representative carefully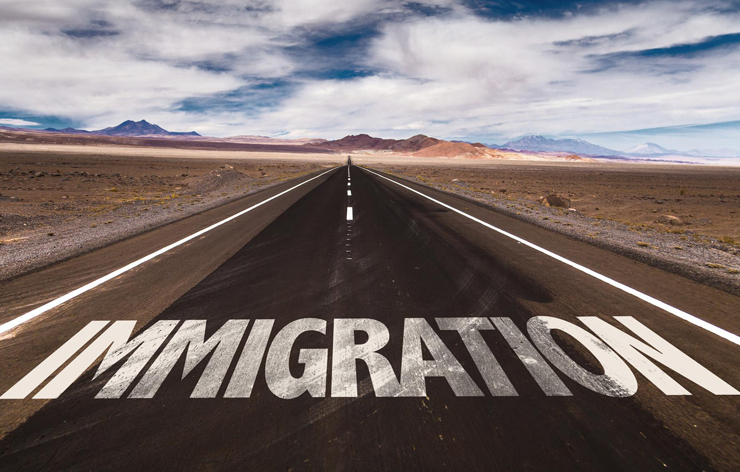 Speed Up Your Immigration and Become a Permanent Resident OR Canadian Citizen
Enter Canada as an Entrepreneur or High Net Worth Individual
Fast Track Your Permanent Residence (PR) Application
Get Your Loved Ones to Join You in Canada
Grow Your Career and Enter Canada for Employment
Get the Best Education as a Student in Canada
Deepak Makwana
2023-03-12
BG Immigration has been a tremendous help when it comes to visa for Canada. I was on academic probation and had to renew my study permit, which I had lost all hope for as it was too late for me enroll in new college but I contacted BG Immigration and they helped me with admission to a new college and I got my study permit. I ran into trouble with TRV too, as I had to go to India before I got my approval for TRV but I was able to get TRV while being in India. They have also helped me with my application for TR to PR which finally has been approved. Thank you very much for the help and guidance you have provided.
I got great service form BG Immigration. They helped me to tackle the major medical inadmissibility concerns. Moreover, within 18 days I got my spouse dependent open work permit visa. Thank you BG Immigration.
I'm really thankful to Harshit. I processed the work permits and visitor visa for my family members through him. He's always reachable if you have any concerns. Great service overall! Highly recommend!!!
Kuldip Padshala
2023-03-02
So far the best service. Thank you! Keep up the good work!
I want to share my amazing experience with BG Immigration. I came in Canada as a student in private college from an agent in India, later i got to know to that i cannot get PGWP as my college is private, i couldn't even change the college or university because by that time my IELTS results were expired, i had no other option but to leave Canada permanently. Then i got in touch with BG Immigration, explained my situation and they helped me getting the job offer as well as LMIA based Work Permit. They even helped my sister in law to get Study Permit without IELTS or any kind of English proficiency tests. A big Thank You to BG Immigration.
prasoon chauhan
2023-02-14
Wonderful experience with BG immigration! Very helpful and patient, guided me through the process. I honestly recommend this law firm who have done a great job for me and my husband 's to get Canadian permanent resident in just a short period of time-3 days. Unbelievable right, but it's true. Harshit sir has done exceptional work and he is Very hard working. Thank you from the bottom of my heart for changing me and my family's life!
It is a pleasure to recommend Harshit. He is a very professional and knowledgeable RCIC who went above and beyond, to help me with a TRV case. Though it was refused for reasons beyond his control, I appreciate the amount of effort he invested in preparing the paperwork. His meticulous planning on the case was impressive and I hope to use his services in the near future.
Harshit sir from BG immigration has been the key to our success. We had 2 rejections for SP, but together with the help of lawyer - katina, he was able to help us achieve success. Post which, he himself, helped us apply for a work visa, SP for my son and VV for my daughter. successfully, which we received in record time. He has always addressed my concerns patiently, has been upto date with the files, pays attention to every details, follows up in a timely manner. He is well versed with the process and updates. In short, one of the best. Thankyou again for your services. Look forward to more in the future. Good luck!!
Greatly appreciate their services. Genuine consultancy and customised responses. My husband's visa got refused for the first time. Harshit sir helped me resolve our case and we got the visa within 1.5 month. Thanks BG immigration.
Immigration Process Made Easy
We help you fulfill your dream to immigrate to Canada with professional representation. We understand its important to get it right the first time. So we try our best to get you RESULTS! Contact us today.